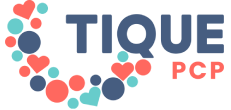 PRE-COMMERCIAL PROCUREMENT of Innovative care services to deliver quick responses to complex patients with advanced heart failure through integrated care
TIQUE PCP aims to define and launch a PCP to challenge the industry to develop disruptive technology-enabled, all-in-one, flexible and adaptable solutions to support healthcare services to provide rapid responses to people with Advanced Heart Failure (AHF) or at risk and complex care needs through integrated care.
Aims
The main objective of TIQUE project is to enable significant improvements in the lives of citizens with advanced heart failure and multiple comorbidities by implementing an innovative integrated care model supporting the delivery of the right intervention, to the right patient, at the right time, and in the right environment, thereby relieving health and care services budget pressure.

This PCP procurement will be carried out in three successive phases following the sequence detailed:



PHASE 1: Solution design


PHASE 2: Prototype development.


Perform research to:
1. Develop, demonstrate, and validate prototypes under laboratory conditions. Prototypes at this stage are conceived as functional prototypes, demonstrating component behaviour and system-wide interaction.
2. Present the research protocol for the pre-market clinical proof of concept and the Data Management Plan ("DMP") to be carried out in Phase 3. Including: patients informed consent, application for ethical approval and any additional certificate or authorisation (if required).


PHASE 3: Pilot testing Pre-Commercial small scale solution deployment


Participants and collaborating companies
"LEAD PROCURER":
FUNDACIÓ DE GESTIÓ SANITÀRIA HOSPITAL DE LA SANTA CREU I SANT PAU (HSP)
CONTRACTORS PHASE II:
TELEVES S.A.U. (Coordinator)
INSTITUTO DE BIOMECÁNICA DE VALENCIA (IBV)
UNIVERSITAT POLITECNICA DE VALENCIA (UPV)
Duration and reference no.
Start date: 19-06-2023
End date: 06-05-2024
Project reference no.:


"This is part of the 965356 TIQUE PCP project that has received funding from the European Union's Horizon 2020, Pre-Commercial Procurement".